An Integrated Association Management System
Join our growing AMS community



The Exware Association Management System is a full suite of robust tools for managing your association. It automates the process of collecting payments, engaging with your members and ultimately driving the growth of your association. Our platform is directly integrated with your website, on the cloud, so that everything is at your fingertips whenever and wherever you need it.
Membership Management
new members can sign-up and pay online.
new members are automatically posted to a 'New Member' listing and/or added to an online Member Directory.
automated renewal emails make the membership renewal process quick & easy.
as members apply or renew, an automatic email confirmation is sent.
expiration of your membership is automatic, based on your organization's renewal schedule.
Website & Content Management
All of our solutions use a content management system that allows you to manage your website content and graphics in-house, without relying on technical experts.
easily add, edit, delete, and archive all web pages and content.
easily upload documents, photos, videos, sound files, and create galleries.
view past content revisions and easily restore them.
Event Management
The event system allows you to have unlimited events, both fee-based or free.
accept on-line registrations for events of any size, from small meetings to international conferences.
allows for multiple registration types with different fees, including early-bird and late registrations.
manage overflow registrations and wait lists.
manage activities (such as banquets or tours) and sell merchandise or other perks as part of the registration process.
communicate with your registrants with automated and custom email blasts.
view and export rosters and financial reports.
Member Engagement Tools
Encourage membership participation, self-service and track their involvement and activity.
accept content contributions from members, such as: forum postings, events, announcements, photos, and more.
members can edit/manage their own profiles, view account statements, print receipts, network with other members
members can subscribe to automated email digests that feature recent association news and forum postings that "pull" members back to your site.
track event attendance, compare events and popularity, and email members that haven't yet registered
create polls, quizzes, or surveys
run online member elections
What our clients say!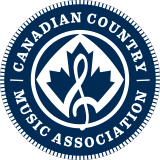 "Exware Solutions was exactly what I was looking for. It is a one-stop-shop for our CRM/CSM needs that accommodates the unique needs of the organization. In addition to a system that is user friendly, the Exware Solutions staff are accessible, friendly, patient, and always ready to offer assistance."

"We have been using Exware since 2012 and are extremely happy with the service. Best investment we spent on upgrading our back end"

"We have been using the Exware AMS since 2014. We use the system to manage all website content, events, members, committees and more."
More Standard Components:
Member & Financial Reports
drag & drop report builder allows you to create & save your own reports
view member stats and retention rates
all reports and data can be export to Excel or CSV
Social Networking Widgets & Tools
Facebook like badges & feeds
Twitter Followers & Feeds
Social Media logos, links, and share tools
Email Blasts & e-Newsletters
create targeted recipient groups based on any member data or report
preview emails and schedule when to send
integrated newsletters using MailChimp or Constant Contact
Online Donations
collect donations during member sign-up, renewal or on their own
allows for multiple donation funds
set fundraising goals and track performance
For our Canadian Associations
'CASL-smart' features built-in
the system will only send to people in the recipient list that meet CASL guidelines
admins can easily see who is filtered due to CASL and/or unsubscribes.
emails sent from the system have an 'unsubscribe' link and include the organization's contact info (CASL requirement).

 
Bilingual System
Does your Association need a bilingual website and member management system?
fully mirrored English/French website and member area
emails can be bilingual or language specific
Customize your system with any of our add-on modules:
Chapter Management
Branch Management
Paid Content (time limited access to online content)
CRM & Prospect Tracking
Gift Card / Member Credits
Event app
Trade show booth/seat selector
E-vite system
REST based API (for two-way web-service)
Email Advantage - improved bulk email deliverability
Advanced e-commerce - automatic refunds, recurring payments, payment plans
Email Digest
Location Finder
Messages (Member-to-member messaging)
Resource Directory
Event ticketing
Job Board & Volunteer Management
Continuing Education (CE) and Course Management