Web Solutions for Business
Exware offers turnkey web solutions for companies that want to use their website to streamline communications, boost productivity and cut costs. Before starting your project, we will discuss the essential elements required to ensure your new website is a success and contributes to business objectives.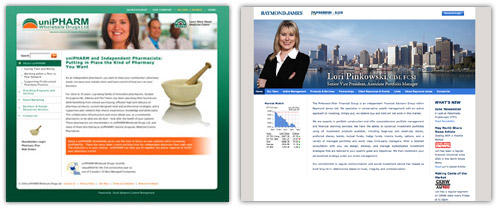 Some of the issues we will discuss include:
Marketing
Marketing your business involves so much more than simply publishing a website.  Exware's team of marketing professionals can help with your branding, search engine rankings, online advertising campaigns, and analytics.
Sales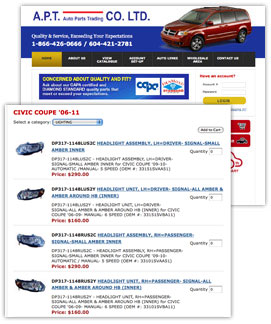 E-commerce is for more than just online stores.  Registration systems, subscriptions, online services, and many other tools can benefit from online payments.  There are simple strategies that can help you generate sales while avoiding online credit card payments altogether, such as automated quote requests, invoice management systems, account and offline payment management, and more.
Customer Support
Provide your clients with enhanced service through customer support forums, order tracking, online ticketing systems, automated email notifications, account histories, newsletter subscriptions, and more.
Efficiency
Small business owners especially will appreciate how easy it is for a small team (or a team of one) to manage all aspects of their website using Exware's user-friendly content- and data-management tools.  No special software to invest in, and no special training required.  Get your business online immediately, with you in the pilot's seat!
Growth Potential
Using Exware's System, your site can easily grow with your business.  Adding new pages, sections, and even whole new websites takes only a minute, even if you have no technical skills.  Your plug-in modules are equally easy to grow with new data, such as customers, mailing lists, or new products.  Adding entire new modules can also be done quickly, so you can grow your site with advanced features without rebuilding.  Your site will easily scale from a simple brochure site, to a dynamic site on a shared server, to a dedicated server, to a high-performance server cluster, without ever needing to be rebuilt.

Book a demo today. Demos can be done face-to-face or via the web.