Enhancing the Event Experience for Organizers and Attendees.
Join our growing community
A good online event management system will automate your activities, processes and practices, as well as increase your ability to handle a greater capacity of events.
Exware's Event Management System is included in the Exware AMS or it can be purchased as a standalone system that integrates with your existing website. We also recently launched a 'per event' package.
Registration Management
multiple fee types and categories (Member fee, Non-member fees, Speaker fees, Trade show exhibitors, etc.)
sponsor fees can include complimentary registrations
early bird and late fees
registration limits & waitlists
multi-track events and/or concurrent sessions
registrants may update registrations, view event information & print invoices
Online Registration & Payment
create different questions for different types of registrants
sell merchandise during the registration process
create promo codes
Ticket Sales & Bundles
allow registrants to buy tickets
offer package pricing for a "group" of events or per event pricing
Reporting
includes dozens of standard reports
create custom reports
export reports to Excel
badge reports
data exports
Event Promotions & Emails
create event webpages with information for venue, agenda, speakers, etc.
send confirmation emails
send event reminders
send event follow ups with post-event surveys
Marketing Engagement
compare event attendance to previous events
market to members that haven't registered yet
who is coming
email previous year's attendees
What our clients say!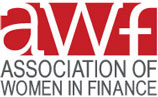 "Working very well for our not-for-profit events organization. Web interface is smooth for our users and back office staff."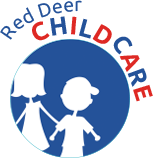 "Our agency started using Exware about 2 years ago and it was a great move for us. It made the registration process for our holiday programs so much more user friendly as well as efficient. It is an easy program to learn, even for those with little experience. Phenomenal Support"
"We worked closely with Exware to design and implement a world-class Event Management application. We could not have achieved our objectives without the Exware team and could not continue to grow without their ongoing technical expertise and support."
Customize your system with our add-on modules:
Evites to track accepts and declines
Event app
Trade show booth and/or banquet seat selector
Event Analytics
Ticketing & combo fees
Custom printed tickets