What is Machine Learning and how can it benefit Associations?
posted on Feb 14, 2018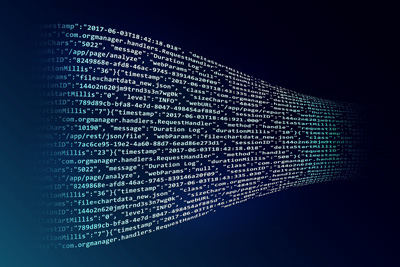 Machine learning is one of the biggest growth leaders in technology, giving computer systems greater ability to understand and interact with the world and with society. Machine learning has traditionally been used for things like identifying faces or other objects in photographs, automatic translation, transcribing handwriting, and data forecasting. But now it is being applied in an ever-greater range of applications and businesses.
Machine learning is a technology in which a computer system is fed large amounts of data to analyze, as well as the outcomes or goals it is expected to achieve from that data. It builds an internal model of how to process the data, usually random and meaningless at first, and then applies that model to the data repeatedly. It adjusts the model as it goes, and gradually improves its performance over time. Such systems can learn to disregard irrelevant information, and find patterns that more traditional methods can miss. In some cases, the systems can match or even exceed the abilities of a highly-trained human, or deal with volumes of information too great for a person to process.
Benefits of machine learning are increasingly finding their ways into our day-to-day lives. Our phones have better voice recognition and predictive text, services like Netflix, Amazon, and Google are giving us recommendations that better match our wants and needs, while the latest automobiles come with driving assist features to make our roads safer.
In the future, member associations will be able to use tools like these to better understand and meet their member's needs, plan and organize better events, improve marketing and member retention, reduce spam in their inbox, and benefit from better website security.
What's this mean to Exware clients?
At Exware, our research team is actively investigating machine learning tools to find ways they can improve our AMS system and benefit our clients. Stay tuned for updates.